A candidate's experience of the recruitment process is a key element of how recruitment agencies win preference over competitors. This pertains to the efficiency of the process, support and communication throughout, and satisfaction with the experience as a whole.
A positive experience rests on job seekers feeling like their time has been respected and that they have been communicated with transparency in an efficient manner, regardless of the outcome. This means that even if the candidate isn't hired for the job, candidate experience is still paramount.
Creating an excellent candidate experience requires
attention, and most importantly – time.
Candidates need to feel fully supported on their journey, therefore recruiters should dedicate sufficient time to understanding a candidate's career motivations, getting to know their preferences, and supporting them through the interview process.
According to the 2018 Talent Board North American Candidate Experience Benchmark Research Report, the top three reasons why candidates withdrew from the recruiting process were:
Their time was disrespected during interviews (37%)
Poor rapport with recruiters (32%)
The process was simply taking too long (29%).
Key factors of excellent candidate experience
Evidently, outstanding communication is key to a great candidate experience and will be a critical factor in the success of recruitment agencies in the coming year. Research by the Talent Board finds the winners of the Candidate Experience Awards (CandE Awards) have four best practices in common:
They listen and communicate more often
They set clear expectations about the recruiting process from pre-application to on-boarding
They hold themselves more accountable for candidate experience and measure it regularly and consistently
They are perceived by candidates as having a fairer process (e.g., candidates feel they have been given the opportunity to explain why they are right for the job and feel as though they have been justly considered and advised.)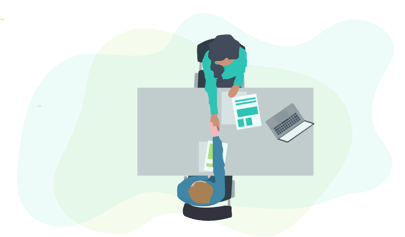 How to be the number one choice for candidates
In order to engage fully with these four best practices of candidate experience recruitment consultants need to set aside dedicated time. That is the real secret to ensuring exemplary candidate experience – time!
Unfortunately, there is no shortcut, and time is a limited resource in the fast-paced world of recruiting. However, there are ways you can save time in other areas of your working day – find solutions that will make other processes more efficient so you can reallocate the saved time to check-in with your candidates daily, while not letting other responsibilities suffer.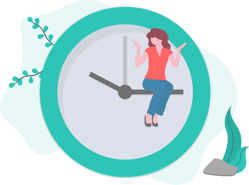 Automation software can be a great solution for time consuming administrative process that are devouring hours of the working week. For example, CV formatting can consume up to 7 hours of a recruiter's week, taking valuable time away from delivering an exemplary candidate experience. Using Allsorter.com, recruiters are able to streamline this process and save significant time, which can be dedicated to the invaluable goal of building candidate relationships.
At the end of the day, positive candidate experience benefits your company's branding, results in candidate referrals, and ultimately increases the bottom line – a worthy area to invest your time in.